Routes For Sale
Arnold Bread Route
Price:

$279,000

Down Payment:

$150,000

Weekly Net:

$1,750

Location:

Suffolk County, NY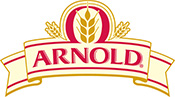 Route Description:
Route has had same owner for 10 years. Excellent Hours; Runs 4 days per week - 2 days, 6 to noon, 2 days 6-10:30am and Saturday 7am-noon. Pick up is in the route territory. Optional new truck which Buyer will assume payments. Includes excellent stops, ShopRite, Costco, Walmart, and a Target. Route can do more with ShopRite, Compare, and Barcel Chips, which is an exclusive product to Arnold Bread. Negotiable seller, make offer. Please call for more details.
Inquire About This Route:
Contact Us
A family owned business that treats you like family, Mr.Route is your route to success. We're proud to set the industry standard with the lowest commissions and no six-month listings with automatic six-month renewals. For friendly service, excellent advice and guaranteed available routes as early as next day, come in and sit down with the best brokers in the business for a free consultation. Our door is always open.
If you are contemplating the sale or purchase of a route business, and need your questions answered, please call us. We guarantee speedy results and, of course, a free consultation!
We are open from 9-5 Eastern time, Monday through Friday. Saturday and Sunday by appointment only.