Routes For Sale
Brooklyn Delights Bakery Route
Price:

$25,000

Down Payment:

$0 - $10,000*

Weekly Net:

$1,000

Location:

Brooklyn, NY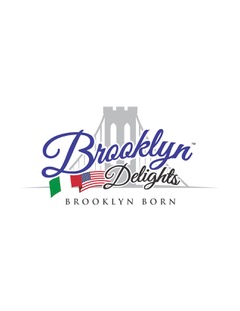 Route Description:
Protected territory in Western Nassau County with established stops including major supermarket accounts. Product has a long shelf life, and product lines include Brooklyn Delight Cakes, Coffee, and more, including Utz, Dirty Chips, Zapps, and Good Health products. Route can be done with only a van to start.  All accounts are centrally billed, meaning route owner will get a weekly paycheck the following week for product delivered this week. Established route runs 4 days per week. Routes should net $1,000 within 4 weeks for startup routes.  Can speak with successful existing distributors. Company will provide training excellent financing ($5,000 security deposit, $5,000 commission down payment, both refundable for 1 month). Please call for more details.
https://acrobat.adobe.com/link/review?uri=urn:aaid:scds:US:acaa58ed-6789-3e46-a984-9609a01b3e62
Inquire About This Route:
Contact Us
A family owned business that treats you like family, Mr.Route is your route to success. We're proud to set the industry standard with the lowest commissions and no six-month listings with automatic six-month renewals. For friendly service, excellent advice and guaranteed available routes as early as next day, come in and sit down with the best brokers in the business for a free consultation. Our door is always open.
If you are contemplating the sale or purchase of a route business, and need your questions answered, please call us. We guarantee speedy results and, of course, a free consultation!
We are open from 9-5 Eastern time, Monday through Friday. Saturday and Sunday by appointment only.