Routes For Sale
Mission Foods Route
Price:

$299,000

Down Payment:

$299,000

Weekly Net:

$2,600

Location:

Queens, NY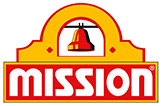 Route Description:
Prime Queens area, with close (College Point) Pick up. Territory can be split with addition of many cash super markets and delis that are in the area. Route works on an excellent 25% mark up and a truck is included in the sale. Fully protected territory, includes stops such as BJ's, Stop & Shops, Target, a good mix of cash stores. Please call for more details.
Inquire About This Route:
Contact Us
A family owned business that treats you like family, Mr.Route is your route to success. We're proud to set the industry standard with the lowest commissions and no six-month listings with automatic six-month renewals. For friendly service, excellent advice and guaranteed available routes as early as next day, come in and sit down with the best brokers in the business for a free consultation. Our door is always open.
If you are contemplating the sale or purchase of a route business, and need your questions answered, please call us. We guarantee speedy results and, of course, a free consultation!
We are open from 9-5 Eastern time, Monday through Friday. Saturday and Sunday by appointment only.