Routes For Sale
Mission Foods Route
Price:

$70,000

Down Payment:

$70,000

Weekly Net:

$1,250

Location:

Altoona, PA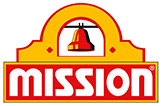 Route Description:
Mission Foods Route for sale covering the Altoona, Clearfield, Roraring Spring, and Ebensburg area. Mission distributes multiple product lines including tortillas, chip dips, tortilla chips and many more. You can usually find Mission Foods products in multiple locations at your local grocery store. Route area has several locations not currently being serviced, as route owner has multiple routes.  Net is after all expenses. Seller may be willing to finance portion of the route. Please call for more details.
Inquire About This Route:
Contact Us
A family owned business that treats you like family, Mr.Route is your route to success. We're proud to set the industry standard with the lowest commissions and no six-month listings with automatic six-month renewals. For friendly service, excellent advice and guaranteed available routes as early as next day, come in and sit down with the best brokers in the business for a free consultation. Our door is always open.
If you are contemplating the sale or purchase of a route business, and need your questions answered, please call us. We guarantee speedy results and, of course, a free consultation!
We are open from 9-5 Eastern time, Monday through Friday. Saturday and Sunday by appointment only.