Routes For Sale
Mission Foods Route
Price:

$115,000

Down Payment:

$115,000

Weekly Net:

$1,350

Location:

Point Loma, CA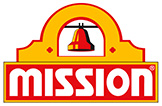 Route Description:
This route is an online E commerce powerhouse with multiple retail and brick and mortar locations as well such as Vons, Ralphs, Target, Grocery Outlet and has had positive growth every year under current ownership. Route territory has the sole ownership of an Amazon Prime Warehouse, as well as Vons.com with a location that has 6 delivery trucks for online sales. Amazon have recently gone from $300 - $500 per week to $1,700 - $2,100 per week, surpassing grocery stores after the re-launch 3 months ago. They are currently running at 50% capacity only serving half of the San Diego zip codes. Seller projects potential earnings in this account to increase to $4,000-$5,000 within the next 12 months as Amazon releases more zip codes and grows. No financing available. Good credit is needed. Please call for more details.
Inquire About This Route:
Contact Us
A family owned business that treats you like family, Mr.Route is your route to success. We're proud to set the industry standard with the lowest commissions and no six-month listings with automatic six-month renewals. For friendly service, excellent advice and guaranteed available routes as early as next day, come in and sit down with the best brokers in the business for a free consultation. Our door is always open.
If you are contemplating the sale or purchase of a route business, and need your questions answered, please call us. We guarantee speedy results and, of course, a free consultation!
We are open from 9-5 Eastern time, Monday through Friday. Saturday and Sunday by appointment only.