Routes For Sale
Wonder Bread/Natures Own/Dave's Killer Bread Route
Price:

$139,000

Down Payment:

$139,000

Weekly Net:

$1,580

Location:

Ocean County, NJ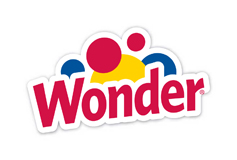 Route Description:
Flowers route for sale in Ocean County including Wonder Bread, Nature's Own, and Dave's Killer Bread product lines. Protected by territory, areas include Belmar, Pt. Pleasant, Long Branch, Laurel, Manasquan, and Neptune. Route is currently done in 4 days, but will likely become 5 days when new buyer takes it over and sales increase. a 2016 or 2018 truck is included in the sale of the route. Route is currently working on a promotional markup of 28%, but as gross sales increase, the markup will go back to the standard 22%-23%. Company financing available for qualified buyers. Please call for more details.
Inquire About This Route:
Contact Us
A family owned business that treats you like family, Mr.Route is your route to success. We're proud to set the industry standard with the lowest commissions and no six-month listings with automatic six-month renewals. For friendly service, excellent advice and guaranteed available routes as early as next day, come in and sit down with the best brokers in the business for a free consultation. Our door is always open.
If you are contemplating the sale or purchase of a route business, and need your questions answered, please call us. We guarantee speedy results and, of course, a free consultation!
We are open from 9-5 Eastern time, Monday through Friday. Saturday and Sunday by appointment only.